latest trend in kitchen interior designing.
Desire team have finest interior design ideas for your kitchen. We also give our clients, material selection tours, at multiple vendors to suit their taste for Kitchen interior. We know the importance of your kitchen. Let's talk more about it!
Professional Interior Designers of Modular Kitchen
Desire Interiors and Architecture
Desire Interior & Architecture is one of the leading Interior Designing and Architectural Firms of Gandhinagar, Gujarat - India comprised of experts with creative innovation and dynamic executors. A good design and Consultancy Team being one of the key factors contributing to the successful completion of a project whether it is new construction or renovations or conceptualization of clients vision.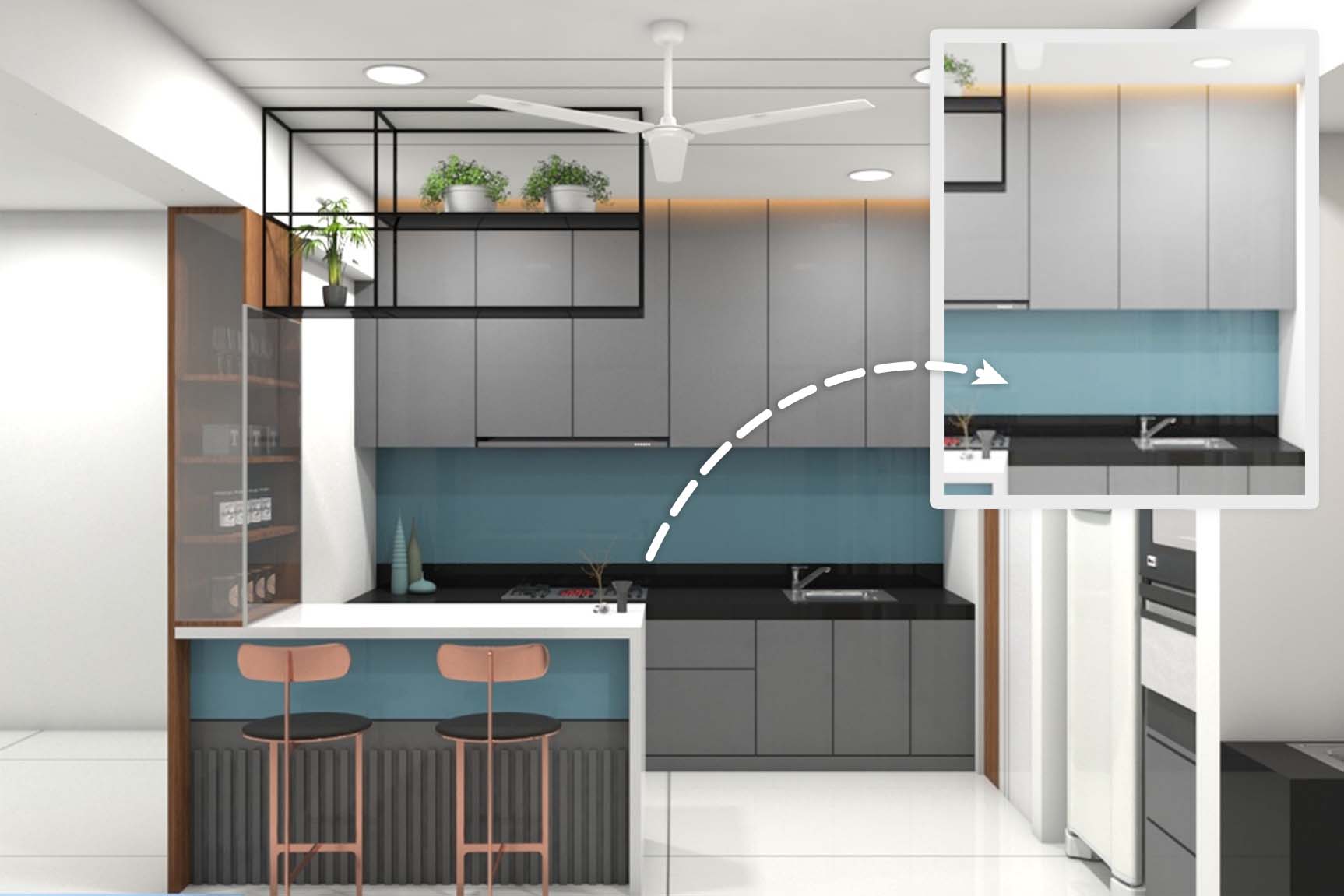 Solid Color & Scratch-Resistant
Solid color stone used for kitchen dado is heat- and scratch-resistant. It comes in a range of designs and colours (not just black and white!), each of which make your kitchen look aesthetically nice.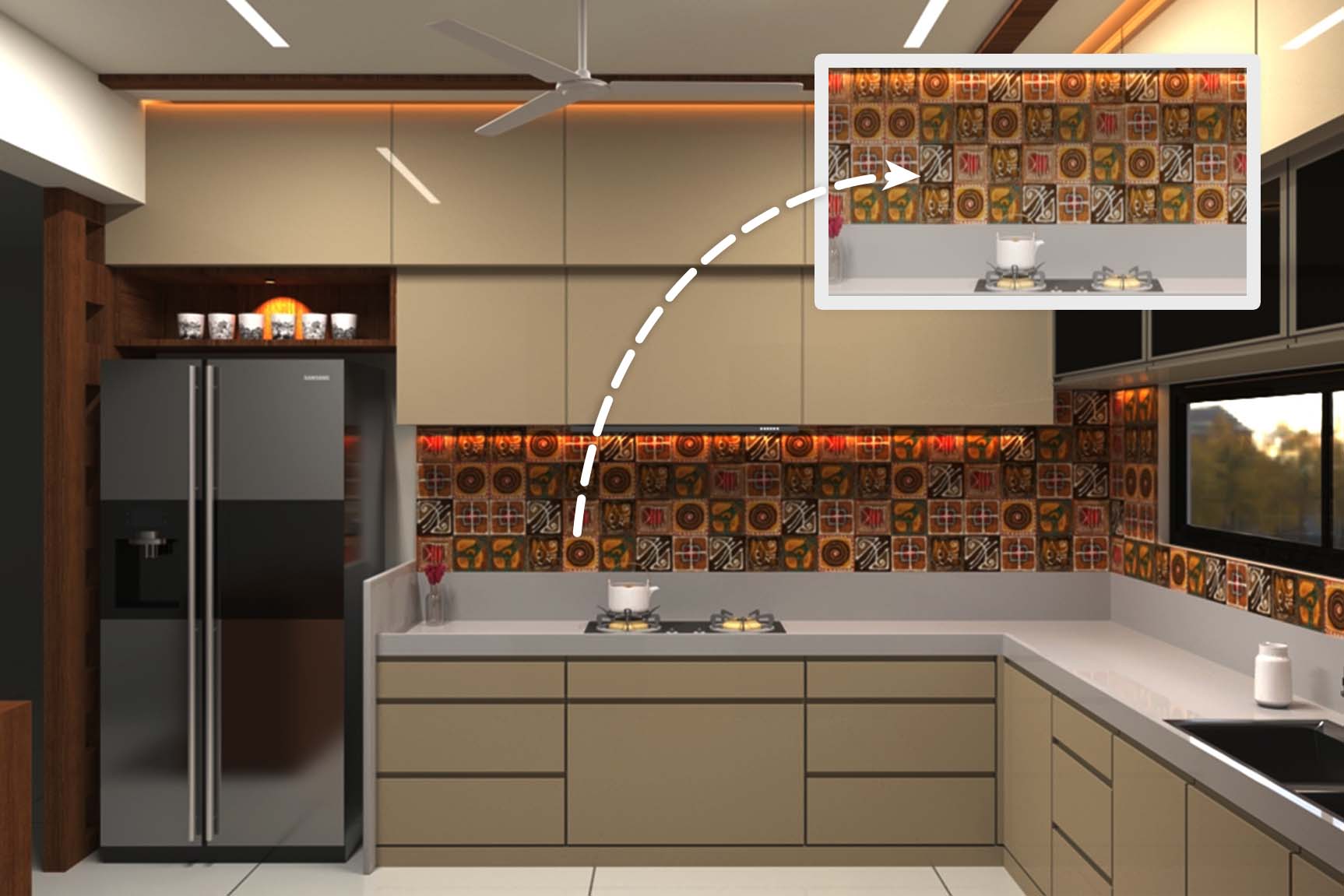 Dado Tiles
Dado tiles also known as Backsplash, it is that tile which is installed between the upper and below cabinet. Dado tiles itself a full natural stone, as well as mosaic tiles. Protects the wall from foods and liquids splashing up and staining the wall.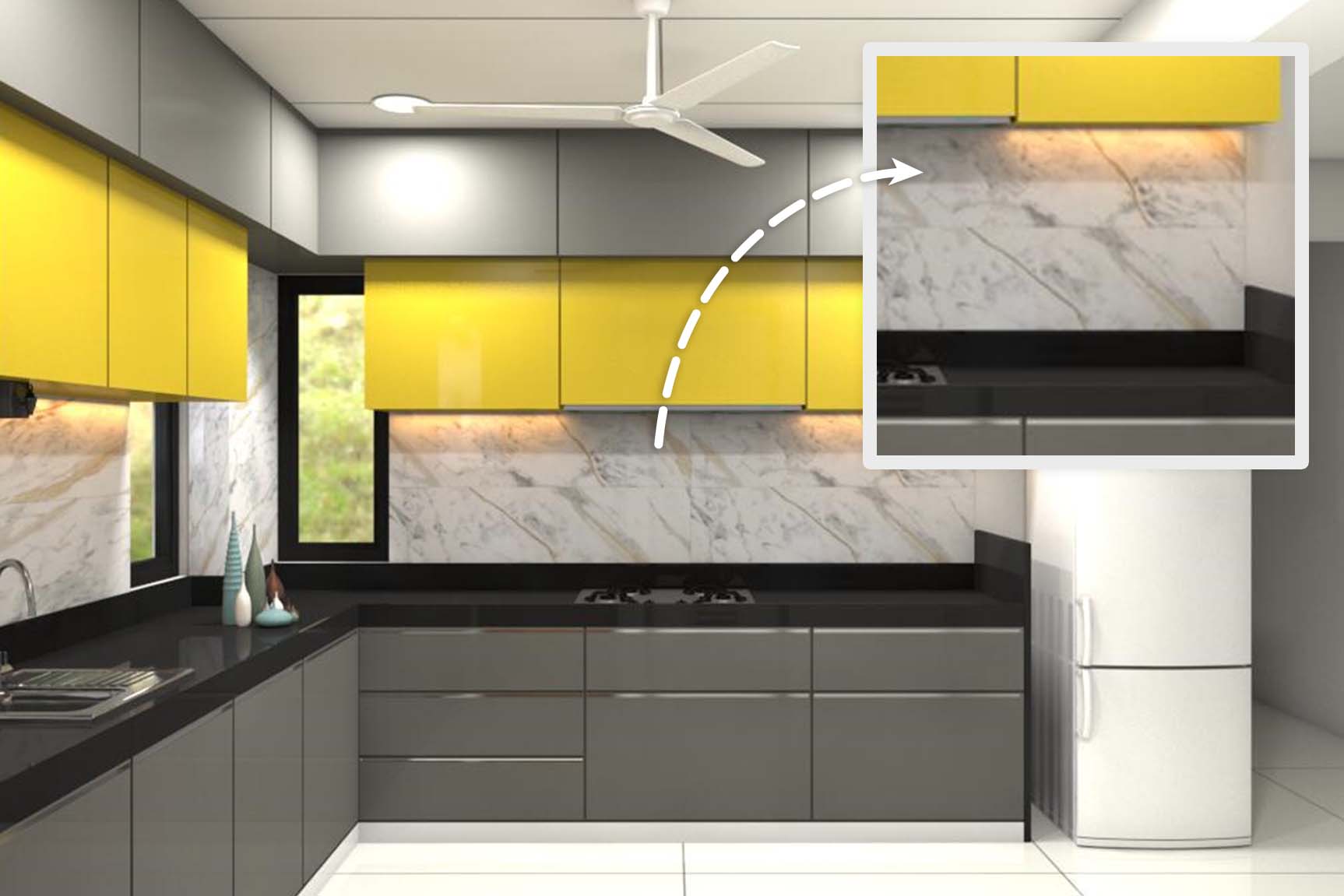 Marble Effect
The marble effect tile on dado gives a different impact to the kitchen. It comes in different ranges according to the choices.
It gives real feel of marble which shows luxury to the kitchen.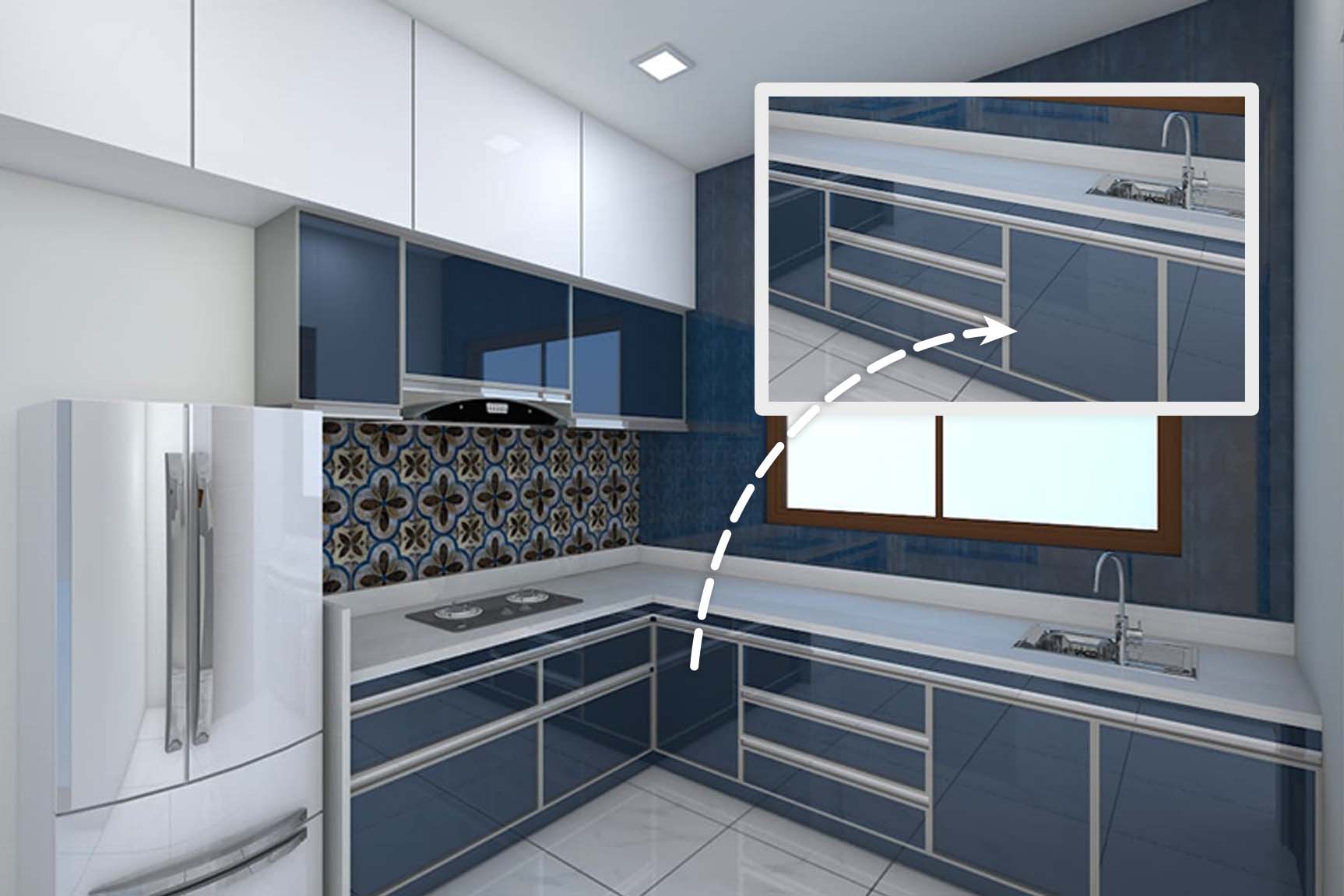 Benefit of the Modular Kitchen
Main benefit of this modular kitchen handles designs, especially for use in small kitchens, is the handle less illusion it provides. Despite the edge that juts out, profile handles provide even lesser surface areas when compared to knobs and pulls.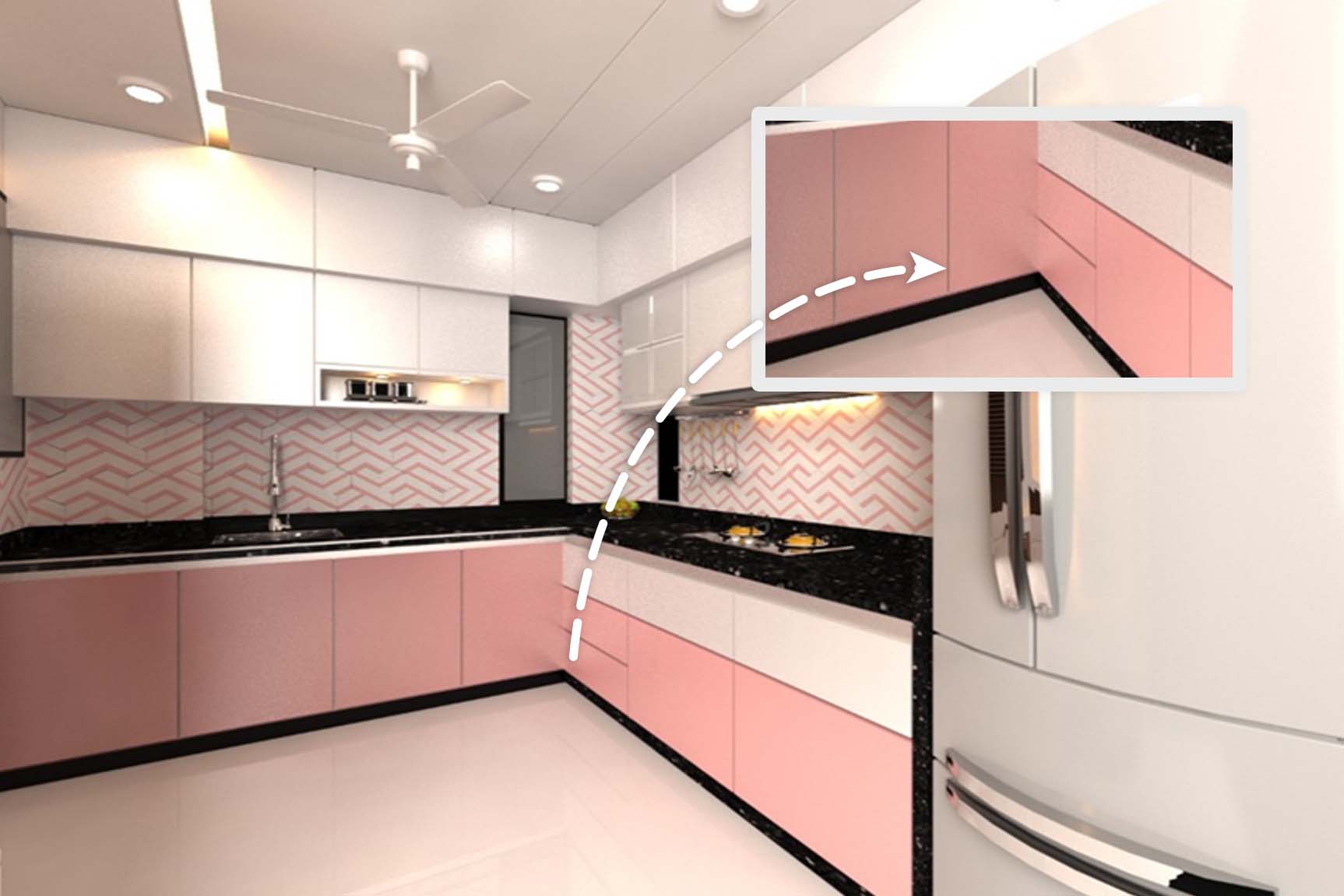 Artificial Material
Laminates are a composite artificial material, used on modular kitchen cabinets. Made by pressing together thin layers of flat paper and plastic resins, the upper layer is printed with a decorative pattern or colour.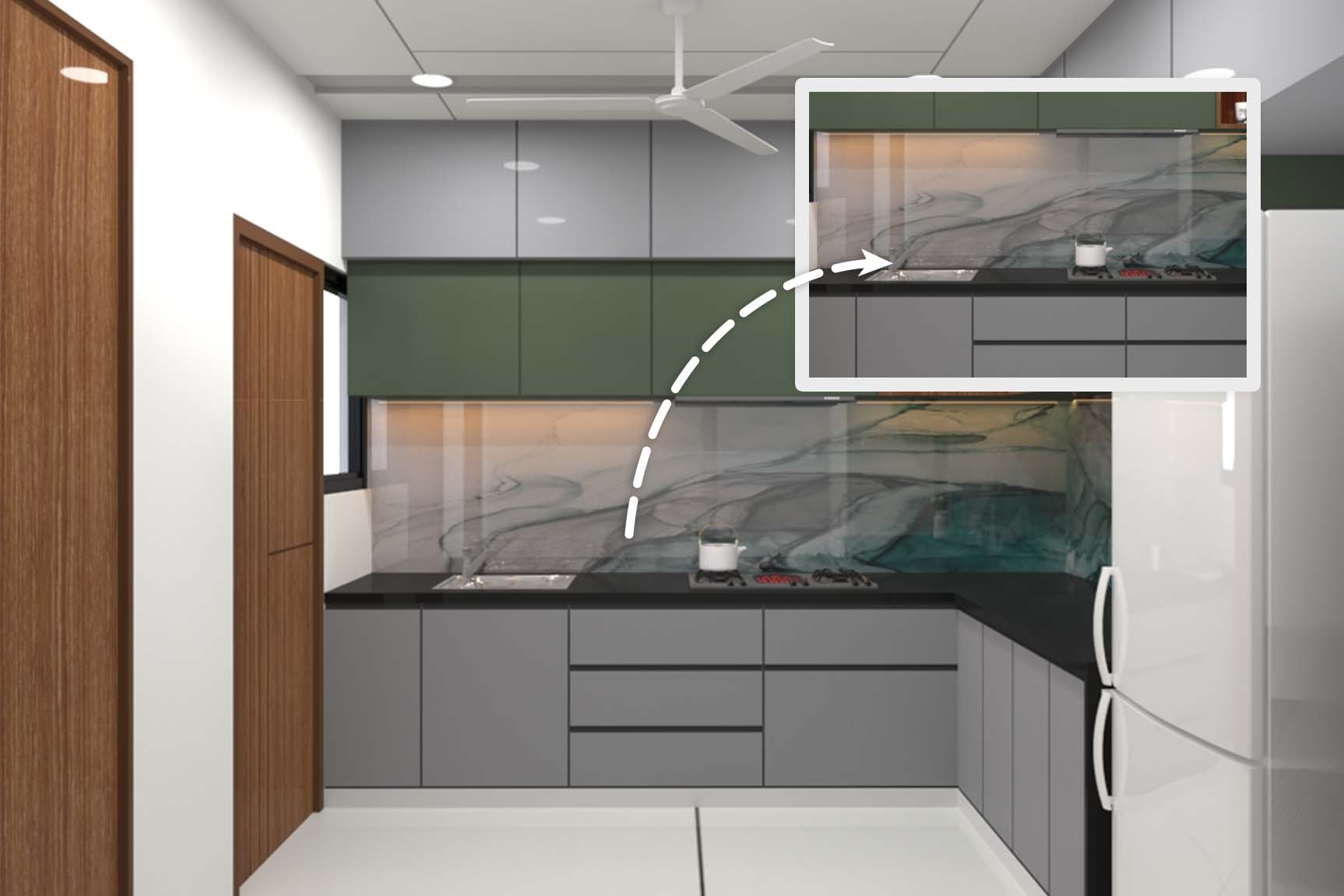 Glass for kitchens
The range of glass for kitchens scores high on both form and function. It gives modernly luxury feel to the kitchen. Digital glass can also be customized by one's design.